LATISSE
Do you wish you had longer, fuller lashes? You can have them with Latisse®, a prescription strength eyelash enhancing medication that can dramatically enhance your eyelashes in as little as twelve weeks.
Latisse has been clinically proven to improve the look of your eyelashes and is available by prescription only.
Shell Plastic Surgery is happy to offer Latisse eyelash enhancement to patients who wish to increase the length, fullness, or color of their eyelashes.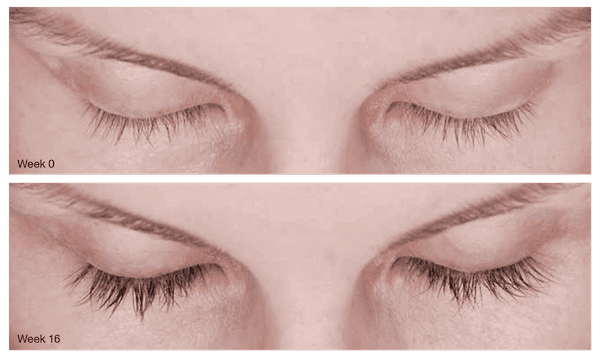 Before and afters provided by Allergan.
WHO IS A CANDIDATE FOR LATISSE?
Latisse eyelash enhancement may not be for everyone. You may be a potential candidate if you meet the following criteria:
You're motivated to improve the appearance of your lashes
You haven't been previously diagnosed with glaucoma or other eye conditions
You possess good overall physical and emotional health
If you're dissatisfied with your current lashes, Latisse may be right for you. During your one-on-one consultation with Dr. Shell, he will be able to determine if you're a good candidate for Latisse based on your current medical history and aesthetic goals.
FAQ
There are numerous factors to consider before committing to any cosmetic treatment. Below is a list of frequently asked questions associated with Latisse:
---
How do I use Latisse?

Latisse is a prescription medication that you will apply on your own at home. Prior to application, your face should be cleansed and your contacts should be removed. Using a sterile brush applicator, you will need to apply Latisse to your upper lash lines on a nightly basis. Latisse should not be applied to the lower lashes. Applicators are disposable, and you should discard them after each use.

What results can I anticipate after treatment with Latisse?

After several weeks of using Latisse, you should notice visible improvements in the length, fullness and color of your lashes. Results will reach their peak around week sixteen. In clinical studies, participants experienced significant changes after treatment with Latisse. On average lashes were 25 percent longer, 106 percent fuller, and 18 percent darker.

Are the results permanent?

Sustained use of Latisse is necessary in order to maintain results. A discontinuation of Latisse will cause your lashes to gradually return back to normal. After three or four months of regular treatment, Dr. Shell may recommend that you alter your treatment schedule to every two days, rather than nightly to maintain results.

What side effects are associated with Latisse?

Prior to prescribing Latisse, Dr. Shell will discuss all potential side effects with you. The most commonly reported side effects are itching sensations and eye redness. It is possible that you may also experience skin darkening, eye dryness, or irritation of the eyes.

Why should I choose Dr. Shell for Latisse?

During your consultation, Dr. Shell will listen carefully to your concerns, ensuring that all treatments are customized to meet your goals. His practice usues the latest technology in a comfortable and confidential setting. Dr. Shell is certified by The American Board of Plastic Surgery and The American Society of Aesthetic Plastic Surgery. He is also a member of The American Society of Plastic Surgeons and a Fellow of the American College of Surgeons.
SCHEDULE YOUR CONSULTATION
Are you interested in learning more about Latisse in Northern Mississippi? Dr. Dan Shell is a board certified plastic surgeon with an office in Oxford, MS. Email us or call 662-236-6465 to set up a consultation for Latisse today.