Breast Reconstruction in Oxford, MS
Breast reconstruction is a series of reconstructive procedures designed to restore one or both breasts to a more comfortable shape, size, and symmetry after breast cancer surgery (mastectomy or lumpectomy). 
Patients affected by breast cancer come in all backgrounds, with a variety of journeys, struggles, and testimonials, but if there is one thing that remains true for all patients, it is that they are all survivors. 
Dr. Dan Shell believes in empowering the lives of survivors both physically and emotionally and understands how meaningful and personal breast reconstruction is to the healing process. Fulfilling his patients' diverse needs is what drives Dr. Shell to be thorough, professional, and compassionate in every step of the breast reconstruction procedure.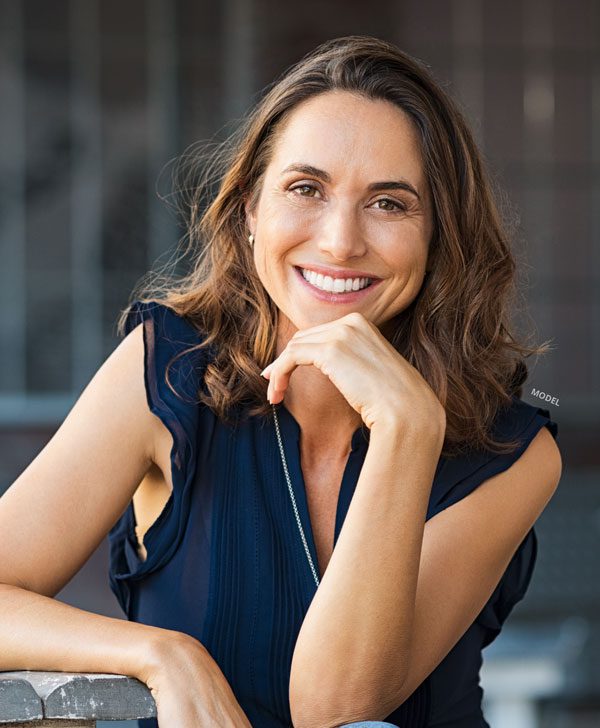 Am I A Candidate For Breast Reconstruction? 
Most women who have undergone a mastectomy or lumpectomy are suitable candidates for breast reconstruction. It is essential for women who have been diagnosed with breast cancer plan for life after the disease. For many women, breast reconstruction can help with the emotional and physical damages. As a plastic surgeon, Dr. Shell believes that it is his responsibility to ensure that the disease doesn't take a woman's breast away, and he is there throughout the process to provide compassionate, informed care.
After a breast cancer diagnosis, many women are kept in the dark regarding their reconstruction options, and roughly only 30 percent of women are referred to a plastic surgeon. Of those women, over 75 percent elect to undergo the procedure, and the vast majority are significantly pleased with their results. 
Breast reconstruction can be performed at the time of mastectomy or in a delayed fashion, traditionally six months to one year following the treatment. The correct timing for breast reconstruction is influenced by the stage of cancer and the specifics of the treatment. Women in the early stages of the disease or who have a genetic predisposition often benefit from immediate reconstruction (Dr. Shell's preferred method), where the breast is reconstructed at the same time as the removal. This option requires smaller incisions and allows the woman to wake up with breasts of a similar size and dimension.
In some cases, all breast cancer therapy (chemotherapy and radiation) must be completed before the reconstruction, and the patient's oncologist must confirm their candidacy. 
Because there are multiple options for breast reconstruction, Dr. Shell will carefully explain which methods you are suitable for based on treatment specifics, previous medical history, body type, and other health factors. 
Will Insurance Cover Breast Reconstruction?
Breast reconstruction is not a cosmetic procedure. In 1998, the Women's Health and Cancer Rights Act (WHCRA) mandated insurance coverage for reconstruction of the affected breast and cosmetic enhancement for the unaffected breast. Contact your health provider for additional details.
How Is Breast Reconstruction Performed?
Breast reconstruction can be performed in one of three ways:
Breast implant alone
Combination of a breast implant and natural tissue
Transferred tissue alone
The appropriate technique will depend on the patient's goals, the downtime they are willing and able to accept, anatomical limitations, and the therapy needed to treat the disease.
Comfort is a central element of the breast reconstruction process. Anesthesia is administered based on recommendations from Dr. Shell and our anesthesiologist.
Breast Implant
Women who choose breast reconstruction with an implant will find that their procedure is not entirely dissimilar from breast augmentation. An implant will be placed into the breast to restore shape and size. Depending on the time of the reconstruction, a tissue expander may be necessary to stretch the skin and remaining tissue following mastectomy or lumpectomy.
The Flap Method
The TRAM flap technique uses the donor's muscle, fat, and skin from the lower abdomen to rehabilitate the breast. The Latissmus Flap technique uses muscle from the latissimus dorsi (the back) to restore the breast. 
Combination Breast Reconstruction
Depending on the patient's specific needs, the flap technique can be combined with an implant to enhance aesthetics and strengthen physical support. 
Are You Ready For Your Breast Reconstruction?
Contact Dr. Shell to schedule a consultation
What Will My Breast Reconstruction Recovery Be Like?
First Several Days
Breast reconstruction patients receive detailed instructions regarding their recovery. Some of these instructions may include how to care for donor and surgical sites, gauze or bandage removal and replacement, when to resume normal activity, how to bathe, and more.
Women are required to rest in the days following their breast reconstruction, regardless of immediate or delayed treatment.
First Three Weeks
Women will be seen by Dr. Shell three weeks after their surgery. At this time, steri-strips are removed, and recommendations on when to resume all activities can be determined. 
Four to Six Weeks After Surgery
Complete healing may take anywhere from four to six weeks; however, patients should keep in mind that the healing speed is different for each patient. Recovery speed can also vary based on the type of reconstruction performed.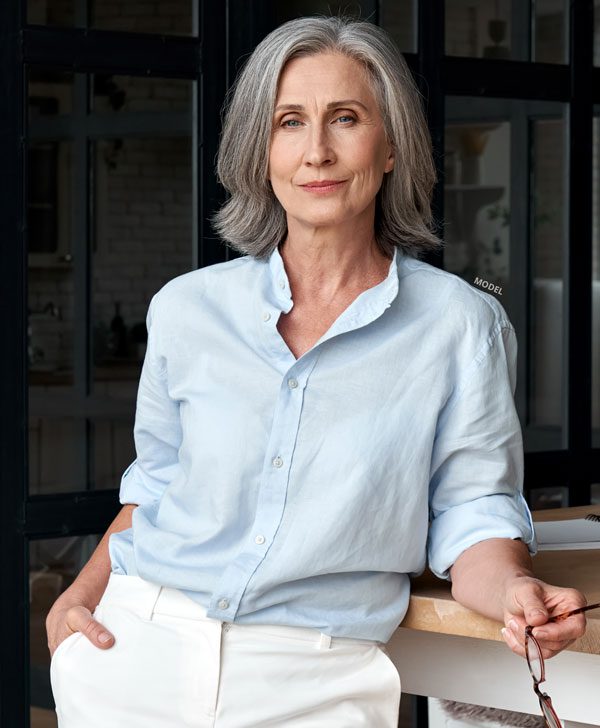 Will I Need to Combine Breast Reconstruction With Cosmetic Breast Enhancement?
Women who choose lumpectomy or mastectomy in one breast may benefit from cosmetic breast enhancement of the other breast. This may include breast augmentation surgery, breast reduction surgery, or breast lift surgery. The goal of this process is to help maintain balance and symmetry between the two breasts.
What Will My Breast Reconstruction Results Be Like?
Breast reconstruction results are designed to restore symmetry, balance, and emotional fulfillment to your life beyond breast disease. During the consultation, Dr. Shell will carefully discuss different angles, shapes, sizes, and positions of the breast to find what is most comfortable for your happiness. 
Your breast reconstruction results will be long lasting, if not permanent. While breast reconstruction does not increase the possibility of disease recurrence, it cannot prevent it from returning in the remaining breast tissue (in the cases of lumpectomy or nipple-saving mastectomy). Women should undergo annual mammograms to screen for breast cancer.
Are there any risks associated with breast reconstruction?
Breast reconstruction is considered safe, but all surgeries carry some degree of uncertainty and risk. Though they are rare, there is the chance that complications will occur during or after breast reconstruction surgery. Prior to surgery, Dr. Shell will sit down with you to discuss in depth all potential risks. Some potential surgical risks include adverse reactions to anesthesia, infection, excessive bleeding and poor healing of the incisions.
---
Can breast cancer come back after breast reconstruction?

Breast reconstruction will not increase or decrease your risk for cancer. It is possible for breast cancer to return following breast reconstruction, even after several years have passed. If your breast cancer surgery involved only a lumpectomy or a nipple-saving mastectomy, or one of your breasts is still intact, you should still have annual mammograms to screen for breast cancer.

Why should I choose Dr. Shell for breast reconstruction?

During your consultation, Dr. Shell will listen carefully to your concerns, ensuring that all treatments are customized to meet your goals. We use the latest technology in a comfortable and confidential setting. Dr. Shell is certified by The American Board of Surgery. He is also a member of The American Society of Plastic Surgeons and a Fellow of the American College of Surgeons.
Interested in Breast Reconstruction in Oxford, Mississippi? 
Dr. Dan Shell is a board-certified plastic surgeon with years of experience performing breast reconstruction. Helping to serve post-mastectomy women is one of the main reasons that Dr. Shell chose to start his practice in Oxford, Mississippi, and the safety and satisfaction of his patients remain his top priorities.
If you are considering breast reconstruction, Dr. Shell would be privileged to sit down with you and carefully explain your breast reconstruction options. Dr. Shell is certified by the American Board of Plastic Surgery (ABPS) and is a member of the American Society of Plastic Surgeons (ASPS) and a Fellow of the American College of Surgeons (FACS). He proudly serves Northern Mississippi. Please fill out our contact form or call (662) 236-6465 to set up a consultation today.