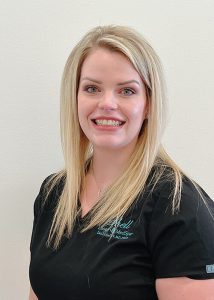 Jessica Swindle
Born and raised right here in Oxford, Jessica is our Spa Coordinator. She is married to her husband, Dillon. Married since 2014, together they are proud parents to a dog, Pepper, and two cats– Charlie and Gizmo. Jessica has many years of medical and healthcare experience and enjoys working out, traveling, and spending time with friends and family. She is most recognized by her smile, as she is always smiling.
---
Kelly Kessinger
A native Mississippian, Kelly is our Medical Receptionist. Kelly is a graduate from The University of Mississippi and is married to Kevin. Together, they have two sons who are also married. Kelly has been in the medical field since 2012 holding different administrative rolls. She enjoys spending off time with her family and friends.
---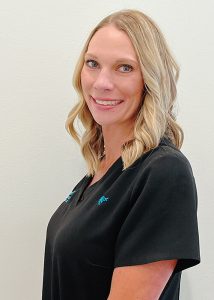 Allison Denniston
Allison, our team RN, is a Marietta, Georgia native who completed nursing school in Nashville through the Lipscomb/Vanderbilt BSN Program. She has called Oxford home since 2018, along with her husband John and their two children—Cole and Caroline. Allison enjoys spending her downtime at Ole Miss sporting events, traveling, and having fun with friends and family.
---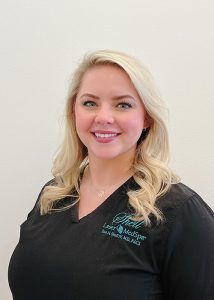 Leah Jordan Smith
Leah Jordan is originally from a small Delta town called Glen Allan and she has been in Oxford since 2016.  She is a graduate of the Mississippi Institute of Aesthetics, Nails and Cosmetology.  Leah Jordan started practicing aesthetics in 2013.  She enjoys spending time off with her daughter, husband, family, and friends.
---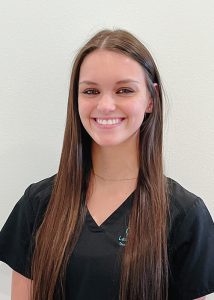 Sydney Thames
Originally from Fulton, MS, Sydney has lived in Oxford since 2015. A graduate of the Mississippi Institute of Aesthetics, Nails and Cosmetology, Sydney has been fascinated with aesthetics for years after being influenced by her mother—a fellow aesthetician herself. Sydney's favorite treatment is the SkinPen. In her spare time, Sydney enjoys spending time with her dog, Sage, and spending time with friends and family.
---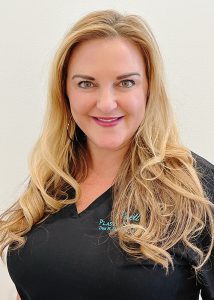 BRIG MCCRAW
Medical Coordinator
Brig McCraw joined our staff in 2018 as a medical coordinator to the front office at our practice. A graduate of Ole Miss, Brig is originally from Tunica, MS. She and her son are thrilled to call Oxford home. Her favorite role is being a mom. In her spare time, Brig enjoys traveling, cooking, and being with friends and family.
Brig is a beautiful addition to our practice. She welcomes all of our patients with a big smile.
---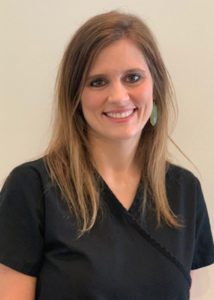 Jessica Tallent
LPN
Jessica Tallent is originally from Water Valley, MS. She attended Water Valley High School and Northwest Community College. Jessica and her husband, Austin, have a daughter named Dawson. She and her family enjoy spending time with family and friends on the weekends. Jessica is an extremely caring and sweet nurse. Shell Plastic Surgery and Dr. Shell are thrilled to have Jessica as part of their team.
---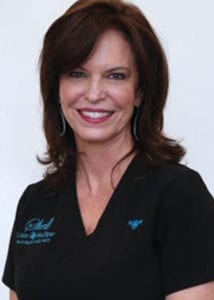 ANNA THAMES
Licensed Aesthetician
Anna is the lead aesthetician at Shell Laser MedSpa and has been a licensed/medically trained aesthetician since 2003. She is a graduate of Ole Miss and Mississippi Institute of Aesthetics, Nails and Cosmetology. She has been employed by Shell Plastic Surgery since 2014. During her career, she spent eight years working/training under the supervision of a Cosmetic Biochemist as an educator, as well as a sales and marketing expert. Anna believes that continuing education is key to staying up on the latest technologies/ingredients available. She has an aggressive approach to all skin treatments and has a passion for what she does.
In her spare time, she enjoys reading, cooking, and spending time with her two daughters.
---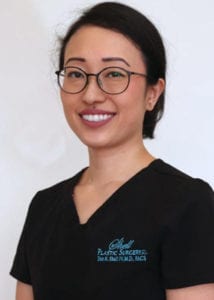 NAYUSA N. OMORI
Massage Therapist LMT #2017
Our massage therapist, Nay, is well known in the Oxford community. She is an Oxford native and an Ole Miss graduate. She received her MT education at Cortiva Institute-Florida and has been a therapist since 2011. Nay loves working as a massage therapist because it allows her to connect with people by helping their physical and emotional health. Nay's clients are encouraged to be active participants in the healing process by customizing their treatment. Massage is rest and recovery for the mind and body. Come into her treatment room and power down for a while.
Nay wants to thank everyone for all of your support over the years. Call us at 662-236-6465 to schedule your appointment today!
---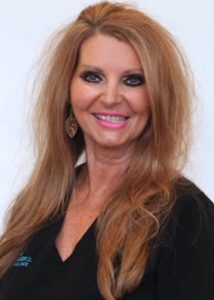 SHERRY MAHARREY
Insurance Coordinator
Sherry is originally from Water Valley, but Oxford has been home to Sherry, her husband, Mark, and their three children since 1991. After fourteen years at the Chamber of Oxford, she joined Shell Plastic Surgery when it opened in July 2008. The relationships that Sherry developed at the Chamber have been an asset to our practice.
Sherry is responsible for handling the day-to-day operations of Shell Plastic Surgery. All pre-certification, insurance authorization, and surgery scheduling are handled by Sherry. In addition, she holds the cosmetic patients' hand from start to finish from pre-op appointments to scheduling surgery.
Sherry enjoys spending her free time with her family and friends.
---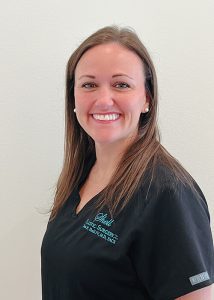 Leslie Gordon
Leslie Gordon, a Nurse Practitioner, is thrilled to be working with Dr. Shell and Shell Plastic Surgery. She graduated from UMMC in Jackson, MS in 2021. Leslie completed nursing school at Delta State in 2008. Her nursing career has spanned from outpatient to trauma. She is a very caring and compassionate provider. Leslie and her husband are parents to two beautiful girls and have recently become foster parents. In her spare time she enjoys spending time with family and friends, being actively involved in her church, reading, and traveling.
---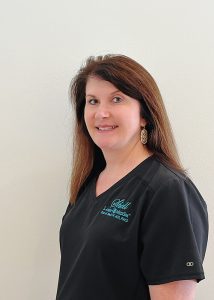 Carole Hill
Carole is one of our Spa Coordinators and is from Water Valley. She has 23 years of experience as a front desk receptionist in the medical field. She is married to Tom, and they have a daughter, Madison, and son in law, Matthew. She enjoys spending her time away from the spa with her family most of all.